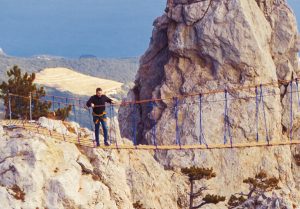 Do you consistently achieve sustainable competitive advantage and profitability? Do you enhance your market position? Do you have a "go-to-market" strategy that you execute with regularity? Have you identified what your clients and prospects want, and do you deliver it in a remarkable way?
Business development skills building should be a unique experience depending upon a client's strengths, level of experience, goals and personality type. For example, introverts and extraverts show up differently, are perceived differently, and connect and build relationships differently.
Learn techniques to:
Identify, target and win your ideal client
Distinguish yourself and the work you do
Establish benchmarks to measure progress and ROI
Create and implement a realistic and practical marketing action plan
Prepare for and follow up on client meetings
Probe for clients' deeply held needs, priorities, preferences and beliefs
Turn client satisfaction into loyalty and client loyalty into your best sources for referrals
Communicate your client advantage in terms of outcomes that clients achieve with your help, and paint a picture of what that outcome looks like
Learn to engage in the essentials of client service by offering an extraordinary customer experience. Maximize the customer journey. Make it tough for competitors to gain a foothold. 
Let's talk. Call 484.431.7068 or email me today.